GET INSTANT INPUT ON THE CONDITION OF YOUR HOME
Don't be fooled by a home's exterior that looks unaffected. Not all hail damage can be seen on the surface of a roofing shingle.
Our free tool can instantly tell you:
EXAMPLE REPORT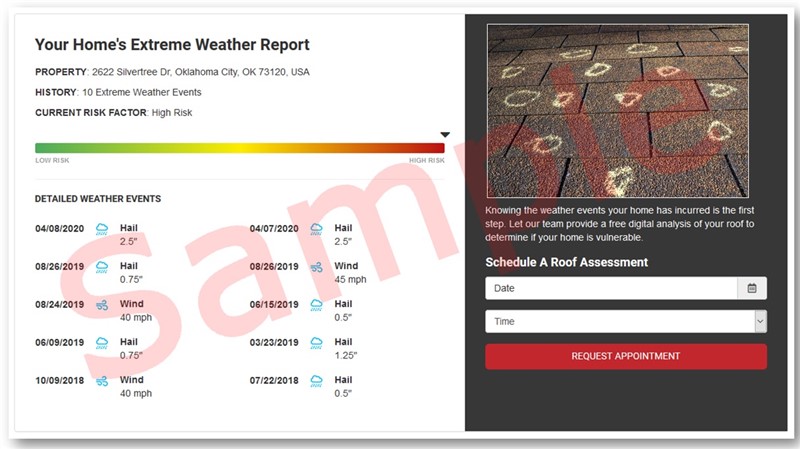 KNOW YOUR ROOF'S CONDITION FIRST
This data will give you the knowledge to know the condition and the risk of your roof's health before you know if you need to take any action.
Determine If Your Roof Was Hit by Extreme Weather
YOUR ROOF REPAIR MAY BE COVERED BY INSURANCE!
Most homeowners insurance covers roof damage, depending on what caused the damage. For example, homeowners insurance may help cover the cost of repairs if hail or high winds damages your roof. Your time to submit your claim is limited so first determine if your roof was damaged to determine your options!
Exact Dates Your Home Was Hit by Extreme Weather (including wind and hail)
The Type of Weather Your Roof Endured (hail size and wind speed)
The Amount of Times it Endured Damage
The Risk Level of Your Home's Exterior
Instant Feedback
Useful Info
Completely Free
---